Unique Gifts for Every Handsome Man | Cool Things to Buy for Him 2021
12. Multi Tool (12 in 1 Tool Kit) 
Your husband is a handyman. He can fix anything. A leaky faucet, a flickering lightbulb, he even do oil changes. You wouldn't say he's an expert at any ONE thing, but he can get by doing almost anything.
And when you have a trades master in your life, you've probably seen this: him all over the house looking for a specific tool he needs. Up and down stairs, opening and closing drawers, muttering under his breath about where he placed his screwdriver. We've all seen it.
Limit these unnecessary trips throughout the house, alleviate stress, and ultimately save your handyman time and energy with this 12 in 1 multi tool. This bad boy comes with two knives, pliers, screwdrivers, wire cutters, a saw, and a package opener. Perfect for small, quick fixes or bigger projects alike. And for when he gets thirsty, this multi tool even has a bottle and can opener so he can crack open a cold one and regroup.
It's the ultimate multi tool for your jack of all trades.
11. Lighting Capsule
Candles are great for lighting a room when the power goes out, but they aren't great for helping you find your keys in the dark. Flashlights, on the other hand, are perfect for finding things and helping you find your way at night. But you wouldn't necessarily use them as outdoor lights for a house party.
Perfect for emergencies, entertaining, and general use, we present you with the Lightning Capsule. Thirty high intensity LED bulbs allow you to use it as a flashlight at night or in emergencies. Omni-directional lighting provides a full 360-degree of lighting, making it the perfect lantern for use outside at night for parties, BBQ's, or hangouts.
Military grade waterproof plastics make this capsule highly durable, allowing you to use it on camping trips or in inclement weather. It's unique, collapsible design allows you to easily bring it with you on any adventure or party you may have. And an impressive 72 hour battery life ensures it will last longer than you ever thought you would need, and with fewer charges.
A great travel gift idea for your traveling friends.
10. Karate Lessons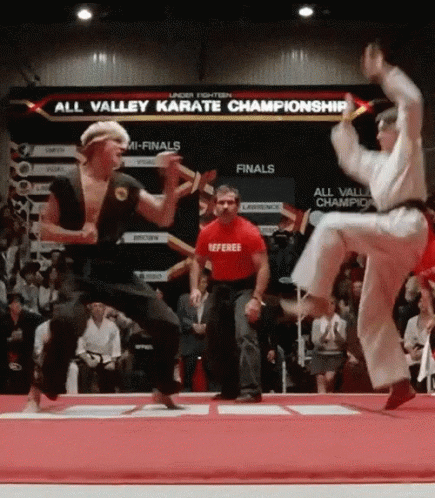 The guy in your life has tried the gym, but he gave up after just a week. He's gone the home-gym route. The weights are unused and pristine, some are still in packaging. But that beer gut keeps expanding, and he swears he wants to get into shape. He just hasn't found something that keeps him motivated and interested.
Let him unleash his inner Daniel-son and sign your man up for some karate lessons! It's the perfect high intensity workout to wax on wax off calories and Crane Kick that beer gut to the mat.
Watch him fight to win you, his own Ali Mills, over again. And with his own Mr. Miyagi... err... Mr. Williams (who part-times as a delivery man), together they will take down Cobra Kai and all of the neighborhood bullies!
After several years, you may see your man go from 46inch brown colored belt to a 3rd Dan Black Belt (36inch waist).
9. Carbon Fiber Wallet
Your son has had the same wallet you gave him his first year of high school. He is 33. It is so stretched out that credit cards slip out every time he takes it out. It is stained, the leather worn down. The seams are so split that is it literally hanging by a thread.
Toss the old one in the trash and pick up a modern, minimalist wallet that sure to catch eyes and protect his cards and cash at the same time. This carbon fiber wallet is more durable than traditional leather wallets that inevitably wear down. An elastic band allows the wallet to expand and contract as he adds or removes cards. Lightweight and compact, carbon fiber wallets are half as thick as a regular wallet, giving you more room in your pockets and reducing the "wallet bulge".
It has RFID blocking technology that prevents ID theft from card scanning devices. Pairing that with it's durability, it's a perfect gift idea for men who travel.
8. Outdoor Hammock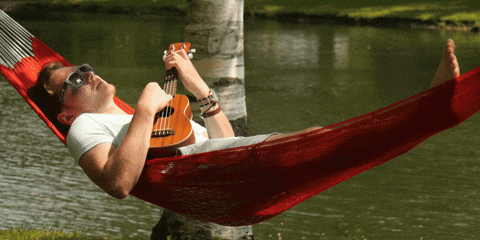 It's hard to relax and de-stress on a normal day, yet alone during the year 2020. Fortunately, 2021 is right around the corner and with it comes new opportunities and optimism for a better year. Whether or not it actually does remains to be seen, but the optimism is there.
But have you ever seen anyone NOT relaxed in a hammock? No? Us either.
Gift your boyfriend a hammock this year to restore his Zen and get him back to his laid back, carefree self. Maybe he will bust out his ukulele, dust off his dad's Grateful Dead merch, or grow his hair out again? Who knows!? But you won't know until you try.
Made from super soft cotton and polyester, these hammocks were designed for comfort. But if that's not enough for you, it even comes with extra cushioning to maximize your comfort level.
The gentle swing of the hammock instantly calms and relaxes the body. And able to hold up to 450lbs, you and your boyfriend can enjoy it together. And best of all, right now this hammock is $60 off! It's a super good deal, making this the gift that keeps on giving.
7. Krypto Key
Key rings have been the prominent method of holding all of your keys since the dawn of time, or at least as far back as we remember. Lanyards entered the fold but unless you are working with three or less keys, they clank and jingle like wind chimes as you walk.
Update and minimize your son-in-laws key holding device with this minimalistic, carbon fiber Krypto Key holder. Ultra modern, durable, and compact it stores up to 16 keys and takes up very little space. Simply fold the keys in when not in use, and pull one or more out when needed. Simple, minimal, and effective. And weighing less than an ounce.
Saving your son-in-law pocket space, and keeping you from hearing the wind chimes every step he takes.
6. 12 Million Dollar Yacht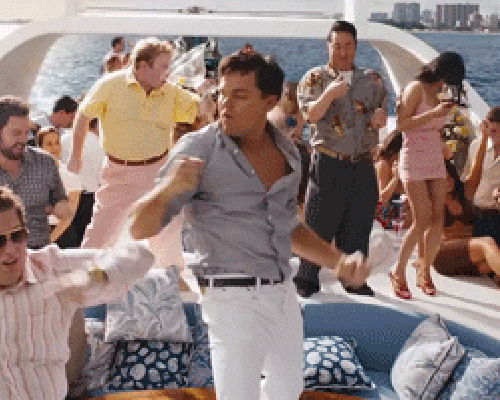 Your husband likes the finer things in life.
He has gone wine tasting... a couple of times. He owns TWO suits; one black and one slightly less black.  He's seen The Wolf of Wall Street no less than 73 times. He knows what a humidor is (he has told you and anyone that has ever asked). It is clear, he has lavish tastes.
Give your high roller the gift every playboy demands with his very own $12 million yacht! All aboard, it's time to set sail.
Scoff at the commoners below you as you sail the great oceans of the world. Bask in the glory of owning a $12 million yacht, intermingling with the elites, celebrities, kings and queens. Sip the finest wine, dine on 5-star cuisine, and watch him party like the Rockstar he is. And know:  You Guys Made It.
Cedar flooring, marble counter tops, a jacuzzi! A karaoke stage for him to sing Sweet Caroline over and over and over again. If you need it, this yacht has it.
So where are you off to next? The Cayman's, Fiji, Monaco!? Oh, Miami Beach again... He sure does like the finest things.
5. Garden Hose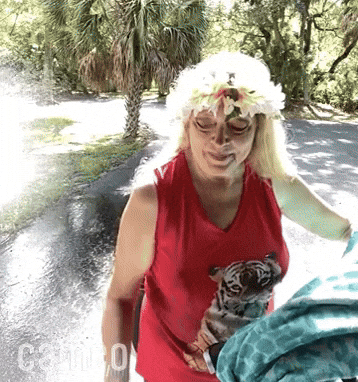 Do you and your husband do a lot of yardwork and summer projects? Has your garden hose been around since before the turn of the century? And is storing the hose an almost impossible feat because it's so heavy and bulky?
Be prepared for next summer and gift your husband a new garden hose, perfect for all of your outdoor summer projects. This 50ft hose weighs a third of the weight of a typical hose, making it easy to transport and use. Pairing that with being 1/5 the size when deflated, this hose is super easy to store just about anywhere.
Military grade anti-fatigue nylon eliminates kinks and twists, just adding to the ease of use. A double latex inner layer makes it almost indestructible, A brass on/off valve and fittings are leak free, and a five spray nozzle ensures any watering needs you have will be satisfied.
Over summer, these were $59.99. Be smart and get it now at a sweet winter price of $29.99
4. Luxury Carbon Fiber Pen
Boeing planes first started using it to make planes lighter, faster, and stronger. Next, Formula 1 used the material to make their racecars lighter, faster, and stronger. Now, it is being used for pens to make them lighter, faster, and stronger. We have indeed reached the pinnacle of mankind's capabilities.
The perfect gift idea for nerdy men, business professionals, or simply guys that love a sharp looking, durable writing utensil. Made from high luster carbon fiber, this pen is as light and comfortable to use as it is gorgeous to look at. Carbon fiber barrels and caps protects this pen from typical drops, scrapes, and daily wear and tear. And packaged and stored in a box made of the same high luster carbon fiber, it is the James Bond of the pen market.
3. Self-Inflatable Float 90% Off Pool float ($4.99)
Every year your son says he wants a float. He wants to lounge on the pool. He wants to take it to the lake with his friends. But YOU don't want to sit there and blow the thing up, and you know he won't do it.
The self-inflatable float is guaranteed to satisfy your son's quest for a water float, and saves you time and the health of your lungs. Simply open the fasteners and let the wind do the work. No wind? No problem, as you can get the same effect by running with the float. It's that easy!
Made from sturdy nylon and a vinyl bottom, this raft is made from the same materials as white water rafts and tubes. This makes it super durable and capable of withstanding anything your son and his rowdy friends can throw at it. A great gift for your son this holiday season.
2. Tactical Torch
Ugh, oh. The powers out. Someone blew a fuse, and now your husband has to go to the black void that is the basement. One problem though: the only flashlight you have in the house is a child's toy that's as bright as a match, and lasts as long too.
Get your special guy the Tactical Torch. Perfect in all emergency situations, this flashlight is one of the brightest on the market. Super bright beams can reach up to 525ft away! Put it in high power mode and these beams can last 5 hours, or switch to low power mode for 10 hours.
Waterproof AND shock proof, these flashlights are a favorite travel gift idea. Bring it on camping trips and feel comfortable going on late night treks without worrying about getting lost. Take advantage of it's extra strong outer shell for self defense or knocking things down. Ultra durable, ultra versatile, and ultra long lasting.
1. #1 Emergency Air Compressor 
We've all seen it. The low tire pressure icon is lit, and it's been staring your boyfriend in the face for weeks now. He says he will fill it up today, he swears.
But he's said that every day last week, and guess what? Still no fill. Today will be no different. And now you are left wondering whether today will be the day the tire goes.
Our single best gift for all dudes, no questions asked, is the Emergency Air Compressor! This wireless, rechargeable compressor lets you fill tires anytime, anywhere. You no longer need to stop at the gas station to put air in your tires. You can easily fill up your low tires at home, at work, or on the road.
Fast inflating, this pump can get your car from 0-30 (PSI) in minutes, reducing the amount of time you need to brave the elements and other motorists. Its portable design allows you to easily transport it to and from your car. And storing it is a breeze. An auto inflate feature allows you to fill tires hands-off and exactly to the pressure your vehicle needs.
LED lights allow you to use it at night with ease. And best of all, the Emergency Air Compressor is versatile, as it can be used on cars, bikes, motorcycles, and many others.
You never know when life will strike, and it is best to be prepared than to be left stranded on the side of the highway. Also giving YOU peace of mind.
---